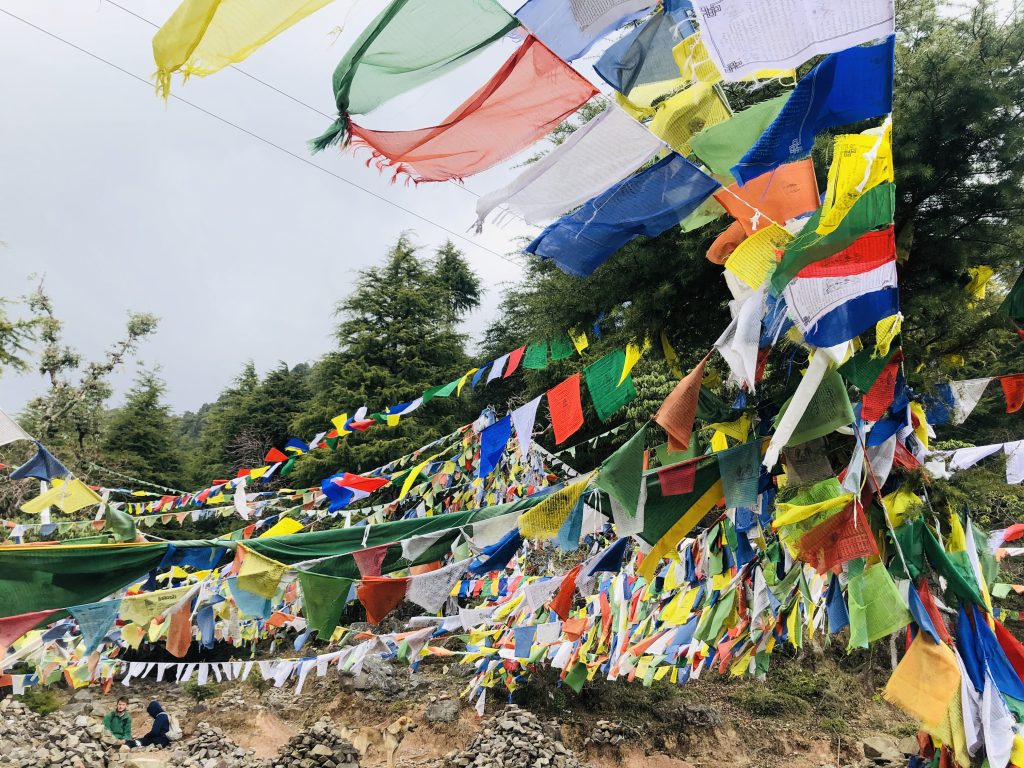 India: Cochin, Cherai Beach, Jaipur, Ranthambore National Park,
Taj Mahal, Amritsar, Dharamshala.
March 9-27/2024
Arrival in Cochin (COK) and departure from Delhi (DEL)
Cost: $6300 CAD shared accommodation, $7300 CAD single accommodation (all inclusive in country, includes taxes)
Travel through various regions of India: Kerala, Jaipur, Ranthambore National Park Tiger Refuge, Agra and the Taj Mahal, the Punjab and Amritsar, and the Himalayan foothills around Dharamsala. Build a community travelling together, learning how the threads of spirituality, culture and history are woven together in the experience of India. Visit temples, historical sites, beaches, experience ayurvedic massage, visit projects that are making a difference to people in India, spend an afternoon on a houseboat in the Kerala backwaters, tour the beauty of the palaces of Jaipur, visit the iconic Taj Mahal, visit artisans and the Dalai Lama's temple in Dharamshala and hear about the struggle of the Tibetan people today.  This tour is an epic 19 night adventure where you will see many interesting sites, visit projects and meet inspiring people like our Indian guides and friends.  India is bold, beautiful, spiritual, open-hearted and a truly inspiring place to visit.  Come join us on our 4th India adventure from South to North.  
Itinerary:
March 9 Arrive in Cochin, Kerala, India (pickups at airport at various times)  You are welcome to arrive earlier and we can help arrange accommodation, but we have built in some low key days on Kothad Island to begin for recuperation from the long journey to India.
March 9, 10, 11 Kothad Island:  Programme in Kerala based on Kothad Island on the backwaters just outside of Cochin. (3 nights)  With our friend Ben Xavier and his family.  Cooking class, ayurvedic massage, relaxing on the backwaters, cruise on a houseboat, visit to the prawn farm and chinese net fishing, visit St. Joseph's boys home and see their organic gardening project, visit school and the catholic sisters (this is a very catholic area of India).
March 12:  Fort Kochi:  A night in the historical center (1 night)  Visit the old Jewish synagogue and the Jewish Quarter, shopping in the old town, St. Francis Church, historic laundry, Kathakali dance performance, freetime to explore.
March 13, 14:  Cherai Beach:  Back waters, ocean beach, ayurvedic massage and treatments (2 nights)
March 15, 16, 17, 18:  Jaipur: Fly to Jaipur from Cochin. Markets, palaces, projects like the Mother Teresa house, ancient city and Rajastani culture (4 nights) With our friend Sher Singh.
March 19:  Ranthambore National Park:  Tiger Reserve, nature.  (1 night)
March 20:  Agra:  Over night in Agra.  Freetime, visit to the Agra Fort (1 night)
March 21, 22:  Agra – Delhi – Amritsar:   Early morning visit for sunrise at the Taj Mahal.  Drive to Delhi airport and fly to Amritsar and visit the Punjab and the Golden Temple.  (2 nights)  With our friend Dalbir Singh.
Mar 23, 24, 25, 26  Dharamsala: exploring mountains and the culture of the Tibetan people in exile (4 nights)
Mar. 27 Departure:  Morning flight from Dharamasala to Delhi and flight home or continue the journey.
Included in the fee:  accommodation for 19 nights, all meals and non alcoholic drinks, guided tour by 2 Canadian guides and connections and guiding with four local friends who will be with us for portions of the tour, all in-country transportation including 3 flights, from Cochin to Jaipur, from Delhi to Amritsar, from Dharamsala to Delhi, all entrance fees to sites, museums, parks etc, tips, donations to the organizations and projects we will visit.  
*10 people required for the tour to run.  We will have the final confirmation if the trip will run by Dec 1/2023.
Not included in the fee: extra Ayurvedic massages and treatments, visa costs, immunizations, alcohol during the trip. The flight costs to India are also your own responsibility; however, we will let you know which flight we recommend or you can use your own travel agent.  Cancellation insurance is recommended.  
You will fly into Cochin by March 9th and fly out of Delhi by the afternoon of March 27th. This trip is designed for those aged 18 and up.  
Hotels:  All accommodation has AC.

Cochin:  A beautiful place to rest and begin the journey:  Bens Homestay  www.benshomestay.com  Staying at Bens home and surrounding homes on a Kothad island close to Cochin, peaceful and beautiful on the backwaters.  (3 nights)
Fort Kochi:  the old city of Kochi blends the influences of the Portuguese, Dutch and French who occupied it during colonial times and has a European laid back feel.    We will stay at Tissa's Inn: (1 night) https://tissasinn.in/
Cherai Beach:  Set in beautiful Cherai Beach, we will have use of the whole house and enjoy a few peaceful days at the ocean and backwaters, optional ayurvedic massage and treatments available. (2 nights)   http://www.valahouse.in/ 
Jaipur:  We will stay at the Alsisar Haveli Heritage Hotel, beautiful historic mansion in the heart of Jaipur.  https://www.alsisarhaveli.com/ (4 nights)
Agra:  We will stay 1 night in a homestay close to the Taj Mahal.   https://coralcourthomestay.com/ 
Amritsar:   Hotel Sapphire:  Directly across from the Golden Temple in the Old City of Amritsar.  (2 nights) https://hotelsapphire.in/
Dharamasala:  Norling House:  Tibetian style accommodation on the grounds of the Norbulingka Institute, the centre of Tibetian Arts and Culture.  (4 nights)  https://norbulingka.org/pages/norbulingka-accommodation
For more information contact:  Doris at worldpilgrims@gmail.com 604.341.2724
This is World Pilgrims fourth journey to India! Doris is the founder of World Pilgrim and has been travelling with groups since 1997 when she took a group of Youth to Guatemala for the first time. She speaks English, German and Spanish and her great passion is helping people experience the world as it really is and make connections globally. Julio is a Maya Quiche from Guatemala and has been travelling and guiding with World Pilgrim for the last 7 years. He is a human right activist working with the women in his community to help them and himself overcome the trauma of the civil war. This will be his third trip to India. World Pilgrim has been building up networks of friends in countries like India, Thailand, Europe, Guatemala and Cuba where they work to create meaningful travel that makes a difference to the communities visited and for the travelers themselves. Come join us!
---
Some highlights from previous tours to India.